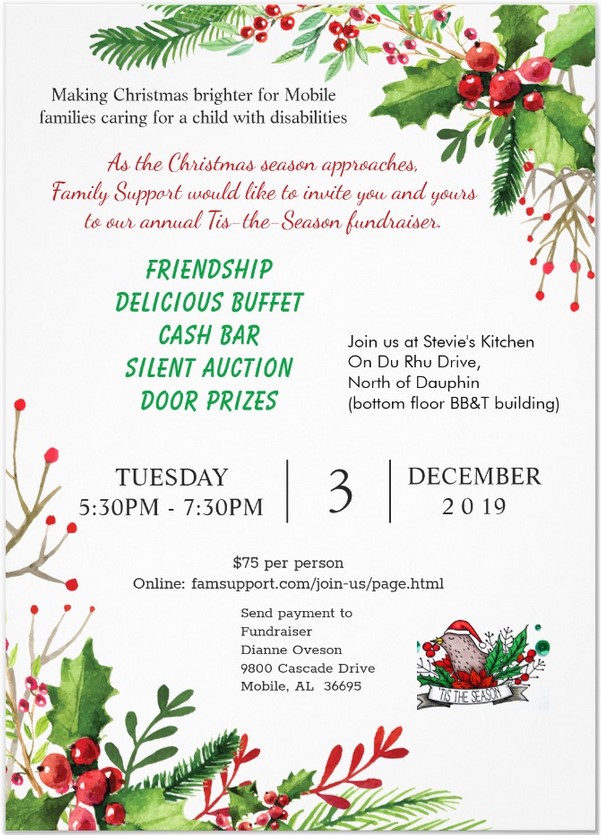 Join us for a wonderful buffet dinner at a unique and delightful restaurant while helping Mobile families. Funds raised will provide holiday assistance for families caring for a child with disabilities.
Kick off the Christmas season with a great time!
Just click  Join Us
to reserve your spot
or to make a donation.