Bringing joy to children with many challenges.
Celebrating families who provide the care
and who face the holidays with little to spare!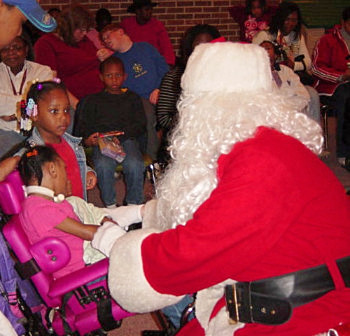 Tis-the-Season, Family Support's annual fundraiser, will be held Tuesday, December 5th at Wintzell's - West Mobile. Start the holiday fun!  Registration is $75 per person.  A festive holiday buffet, beer & wine bar, door prizes, holiday trivia games, and Wintzell's special dessert, will be offered from 5:30 PM to 7:30 PM.  Since 1994 Family Support has worked to address the needs of children with disabilities and their families, providing flexible assistance to help with whatever is needed.
Join us as we help our communities' children,
and kick off the Christmas season with a lot of 
FUN, FUN, FUN! 
Just click on the "Join Us!" button to
reserve your spot or to make a donation.