Rescuing Emma's Home
Emma (not her real name), an 82 year old resident of Baldwin County, had a lot of problems with her living conditions.  Dealing with mental retardation, heart problems, diabetes, arthritis, high blood pressure and other health problems wasn't all that was making life difficult.  Emma's house was constantly being destroyed by a leaky roof.  The house had been built by her husband many years ago, and now, living alone, she was faced with the deterioriation of the roof and constant leakage during rainy periods.  This is what the kitchen looked like.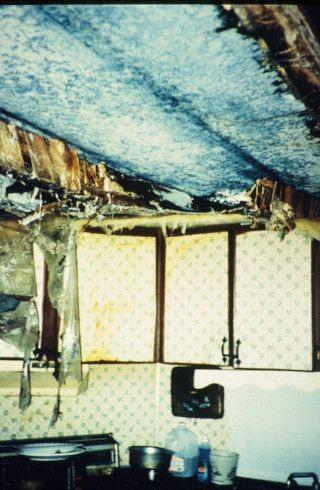 The volunteer Baldwin County Community Support Council, part of the Individual & Family Support Program, was approached to see if they could help.  In seeking help, the council contacted one contractor who said the repairs couldn't be done, another gave an estimate of $700 in labor alone with materials on top of that, Habitat for Humanity stated that they couldn't do repairs.  Not giving up, council members continued to search and eventually found help from NFL Lumber who agreed to discount the cost of the materials needed.  Then they found Bob Finch, a local contractor who donated his labor along with 2 workers.  They all gathered to help on a Saturday and the group included council members, community residents, as well as the volunteer contractors.  Here the workers are repairing the roof.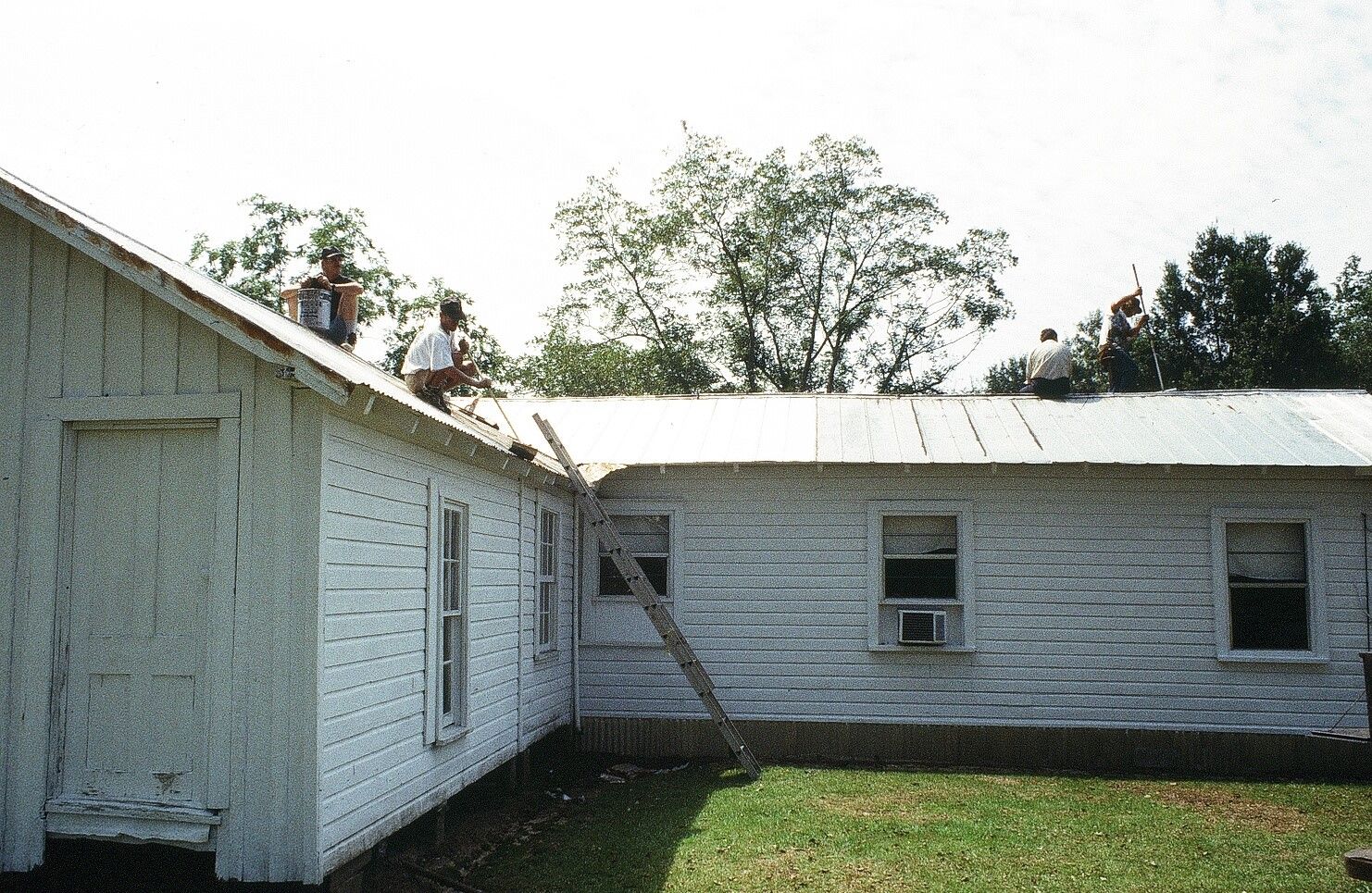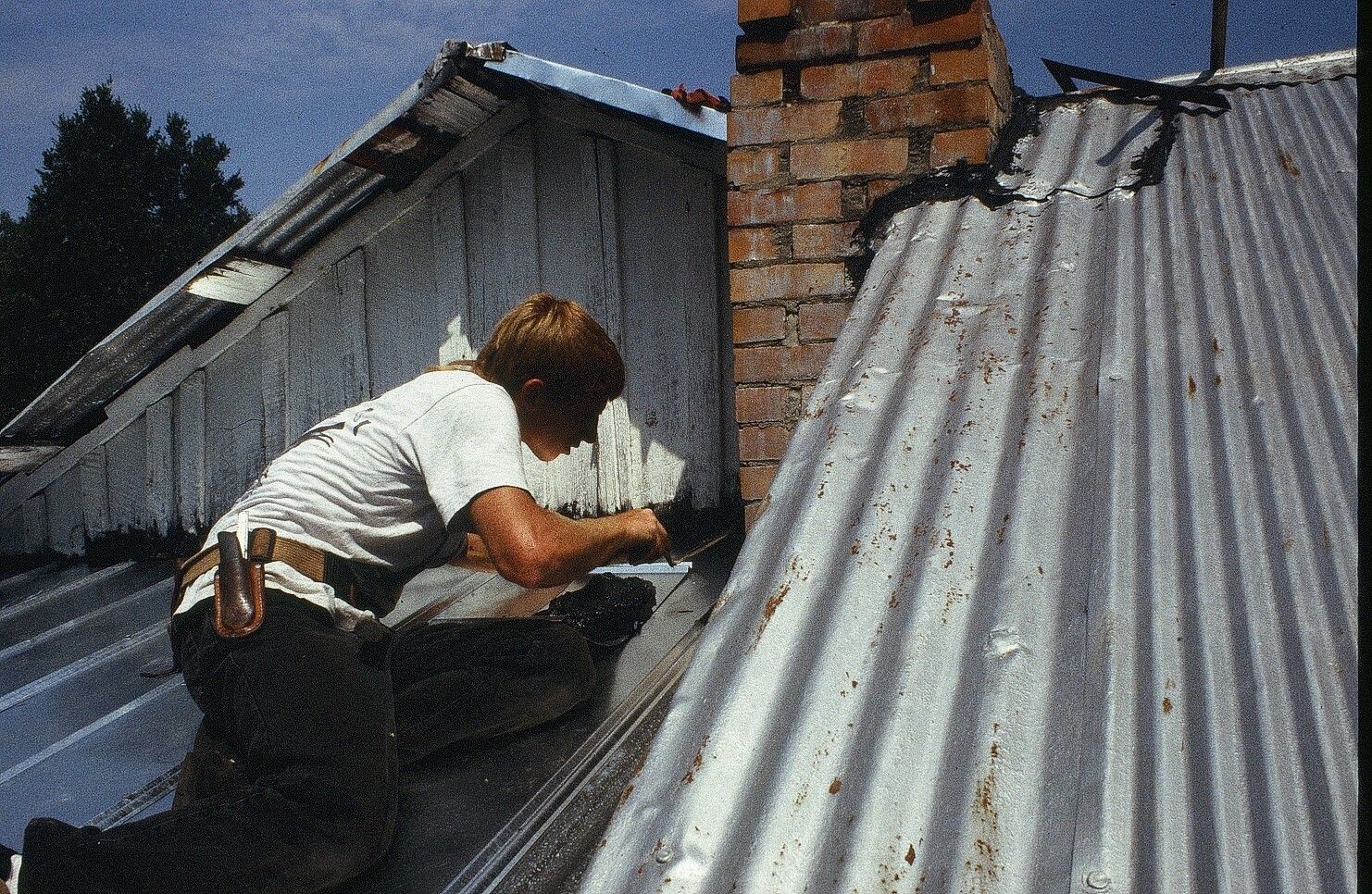 The contractor and his two workers began early in the day.  They removed metal roofing that couldn't be repaired and replaced it with new metal.  The workers did a  quality job, just as if it were their own home.  While the work was going on a neighbor stopped by and asked the contractor for his card because they had some work that needed to be done.  It may be that through his generosity and caring about others he may receive some future business out of this whole thing.  Council members also cleaned the inside of Emma's house since she was unable to keep up with the routine tasks.
As you can see it is quite a simple house but it has been home for many many years.  Fortunately the weather was perfect and the work went on without a hitch.  Providing supports like this costs considerably less than paying for nursing home care.
All the outside and inside work on Emma's house was not completed in one day.  Here is how the kitchen ceiling looks after the inside work was completed.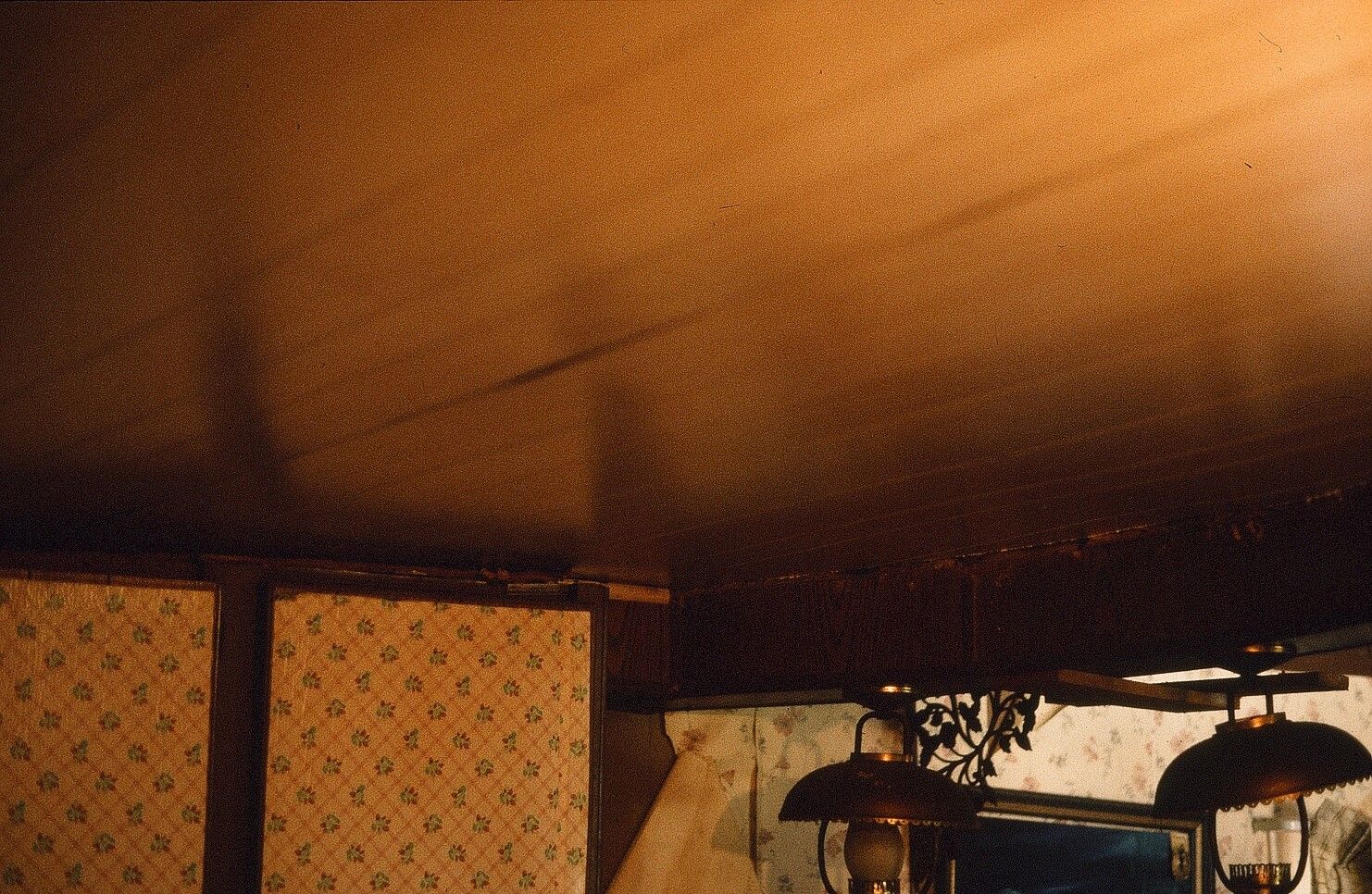 As everyone sat down together for lunch provided by the council members it was a time to get to know each other and build relationships that might enable the Individual & Family Support Council to help someone else in the future.  As everyone looked back and surveyed the project, there was a good feeling about what was going on.  This story points out the power of developing local supports for people with developmental disabilities.  Everyone was a winner.  The council continues to help this person and many others in communities all accross Baldwin County.