Modifying Homes 2014
On Wednesday, June 4th, M-Fuge, our partners in home modifications, held its 2014 kickoff luncheon meeting. Each year M-Fuge volunteers (campers) help Individual & Family Support with projects to help families in the Mobile area. From wheelchair ramps to painting and yard cleanup these youth from all over the southeastern part of the United States partner with us to make a difference in the lives of families in our area. Pictured are Katie Mitchell (M-Fuge Camp Director on the left) and Susan Polizzi (Administrator for the Mobile Area Community Support Council serving Mobile and Washington Counties).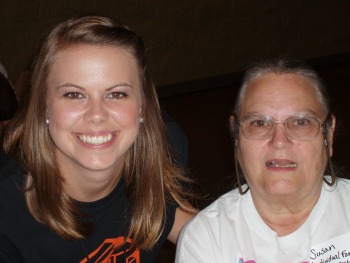 See more photos on our Facebook Page.
---